Regular price
Sale price
$24.99 USD
Unit price
per
Sale
Sold out
WHY J.T. BROOKS AUTOMATIC TIRE DEFLATORS?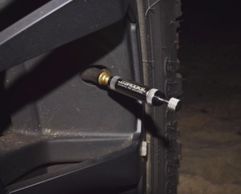 Our commitment to quality is unmatched. We strive to meet 100% customer satisfaction.  Our keychain tire deflators, automatic tire deflators, automatic tire deflators pro are 100% designed, manufactured, and assembled in the U.S.A. They are made of high quality brass and nickel plated to resist corrosion and rust. Visit 'Our Products' page for a complete list and description of all our products. Tired of manually deflating your tires every time you leave the pavement? Purchase your set of our keychain tire deflators, automatic tire deflators (offered in a set of four or a single pack), or automatic tire deflators pro to quickly and accurately air down before heading offroad. 
WHY DEFLATE?




Improve Overall Performance
Increase Tire Traction
Increase Tire's Ability to Conform to Obstacles
Improve Travel on Soft Surfaces
Protect Drive Train Components
LOOKING FOR AN EASY WAY TO AIR DOWN? LOOK NO FURTHER!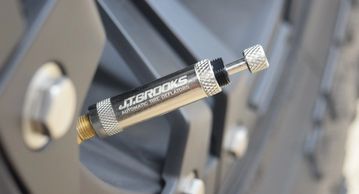 We're committed to providing you with a high-quality and accurate product aimed at making off-road preparations less tedious. 
  **J.T. Brooks prides itself on the fact that these tire deflators are completely designed, manufactured, and assembled in the U.S.A.** 
Share
View full details